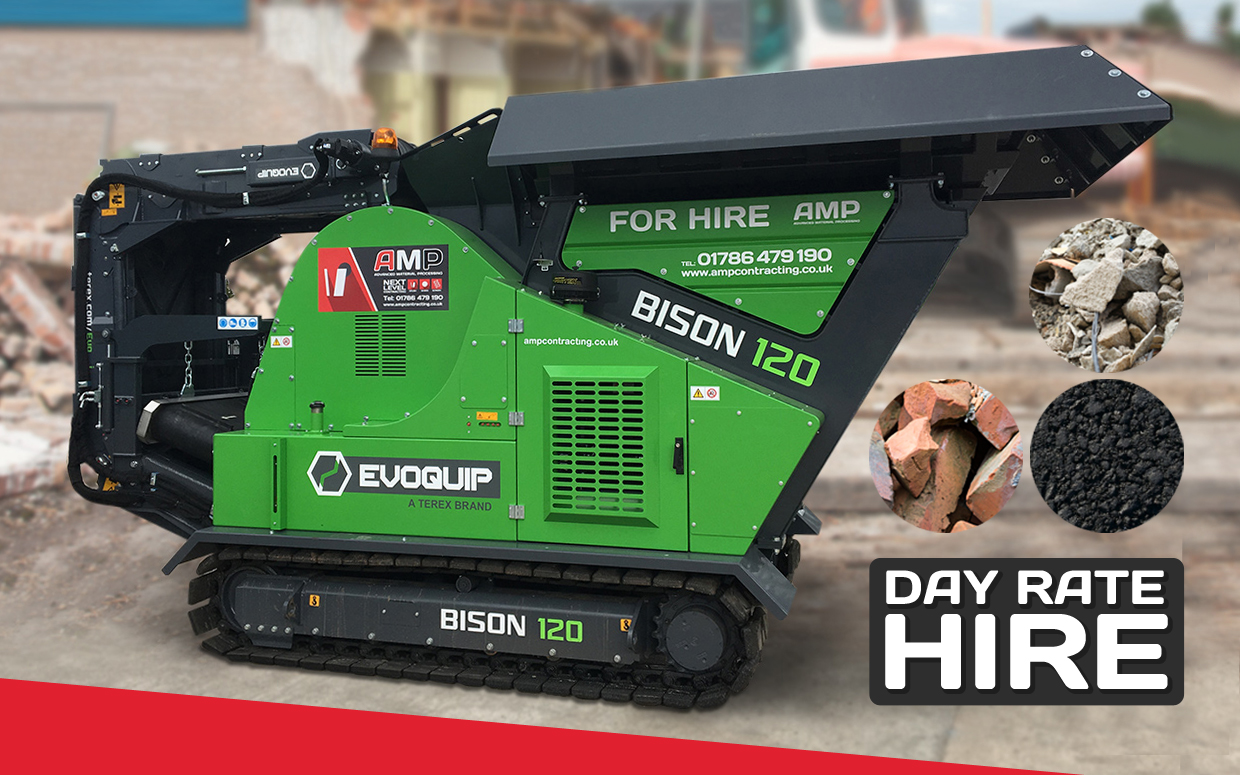 Small but MIGHTY
Our compact Bison 120 offers versatility, quick setup times, ease of transport, simple user-friendly controls and of course excellent crushing capabilities all wrapped up in one neat, compact and easily manoeuvrable package.
This makes our Bison 120 the ideal solution for all small to medium sized projects for the waste, construction, farming and landscaping sectors. Available to hire on a day rate it might just be easier and cheaper than you think.
The Bison 120 handles stone, concrete, asphalt and demolition waste with ease. It features a '680mm x 400mm' single toggle Jaw Crusher that can be adjusted hydraulically using the remote control to achieve different output sizes. The Jaw is driven hydraulically which allows it to reverse and clear blockages as well as being able to run in reverse permanently for sticky applications such as asphalt.
So, whether you need to crush a house or out building to make way for a new one or just need to reduce the size of those piles of rubble, the Bison 120 is the solution you have been looking.